iCloud Drive is Apple's new, improved syncing and file storage service, which keeps any files stored in iCloud Drive shared between your iOS 8 devices and your Mac. However, it is not compatible with older versions of iOS or OS X.
As TUAW emphasizes, iCloud Drive doesn't work with iOS 7 or earlier or OS X 10.9 Mavericks or earlier. It only works with iOS 8 and OS X Yosemite--and Yosemite isn't available to regular Mac owners yet.
If you upgrade to iCloud Drive, you won't be able to access the files stored in iCloud from devices running iOS 7 or from your Mac.
The solution is to choose "Not Now" during the iOS 8 upgrade process: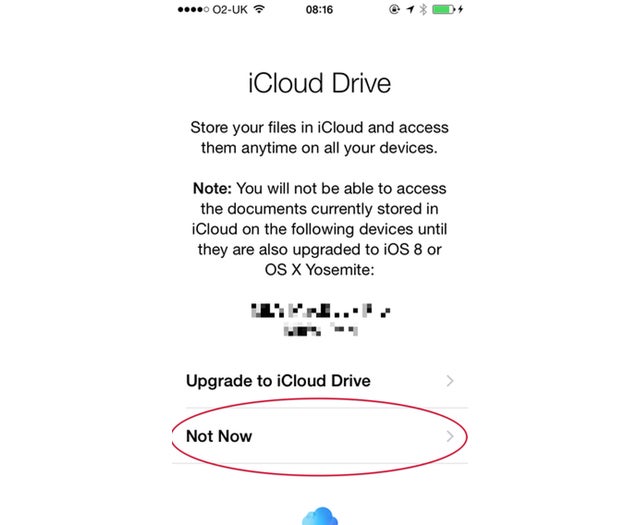 When OS X Yosemite debuts in the fall, you can upgrade to iCloud Drive safely. For now, just hold off.
Melanie Pinola's Tech IT Out blog and follow the latest IT news at ITworld. Follow Melanie on Twitter at @melaniepinola. For the latest IT news, analysis and how-tos, follow ITworld on Twitter and Facebook.