New screenshots have leaked for the next iteration of Windows' start menu, that ever-changing menu we all love to hate. 
As you can see in the screenshot posted by myce, it looks like the Metro-style apps (even though they're not called Metro anymore, that's the name that's stuck with us) are pinned to one side and may be not just shortcuts, but dynamic widgets. So perhaps by hitting the Windows key in "Windows 9" (or current codename Windows Threshold) you'll be able to see news updates or see your email count without having those apps open on your desktop.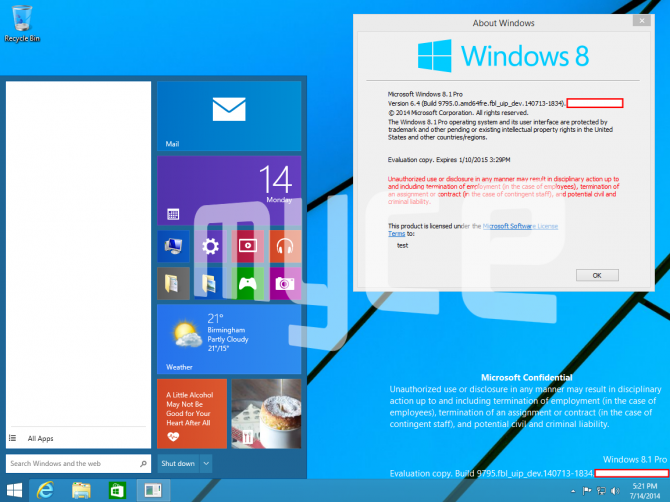 Myce posted a second screenshot that also suggests Metro apps will run on the desktop in their own windows--solving another frequent complaint about Windows 8.
What do you think of the new menu? Like? Dislike? Meh?
[via The Verge]
Read more of Melanie Pinola's Tech IT Out blog and follow the latest IT news at ITworld. Follow Melanie on Twitter at @melaniepinola. For the latest IT news, analysis and how-tos, follow ITworld on Twitter and Facebook.