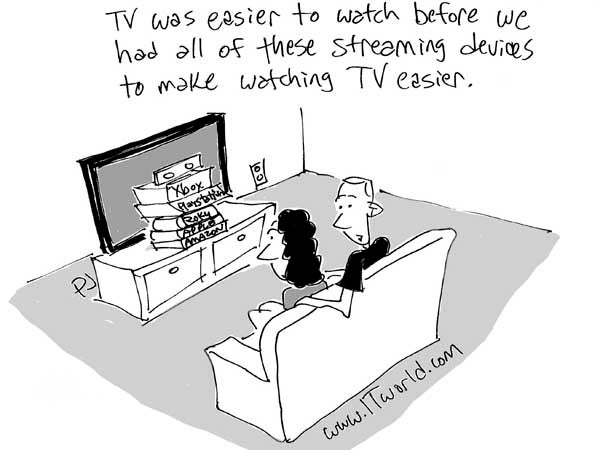 This week Amazon announced its new set-top streaming device, the Fire TV. Like many people, when I heard about it all I could think was, "Why?" Seems like there are already plenty of similar devices out there to stream content to your TV, like Apple TV, Roku, Chromecast, Xbox, and PlayStation. Can the market support one more streaming box? How about your TV stand?
Personally, I'm a Chromecast guy. This great little dongle is really cheap ($35), stays out of site plugged into an HDMI port on my TV and works great for streaming content from Netflix (which I control from my phone), YouTube or anything I can watch in Chrome. So, I don't see any reason to run and out and get a Fire TV; the fewer set-top boxes the better, I say.
Well, whatever device you use to stream content to your TV, have a great weekend!
Read more of Phil Johnson's #Tech blog and follow the latest IT news at ITworld. Follow Phil on Twitter at @itwphiljohnson. For the latest IT news, analysis and how-tos, follow ITworld on Twitter and Facebook.