Microsoft and Google are in a heated battle over office suite users, and Google Apps has been creeping into entrenched Microsoft Office territory. But Microsoft has a few things to say, not to the end users, who actually work with Word and Excel every day, but the people who have a bigger say in what software stays and goes: the IT pros.
In its side-by-side comparison, Microsoft's infographic pushes IT's biggest buttons: security and compliance, end user support, and maintenance and other service health status. For end users, things like better offline access and collaboration make a big difference. 
This infographic was posted not long after a report from SoftWatch said most employees don't use Microsoft Office enough to justify the cost over ree office suites like Google Docs (but SoftWatch isn't exactly impartial, since the company provides migration services for companies switching from Microsoft to Google).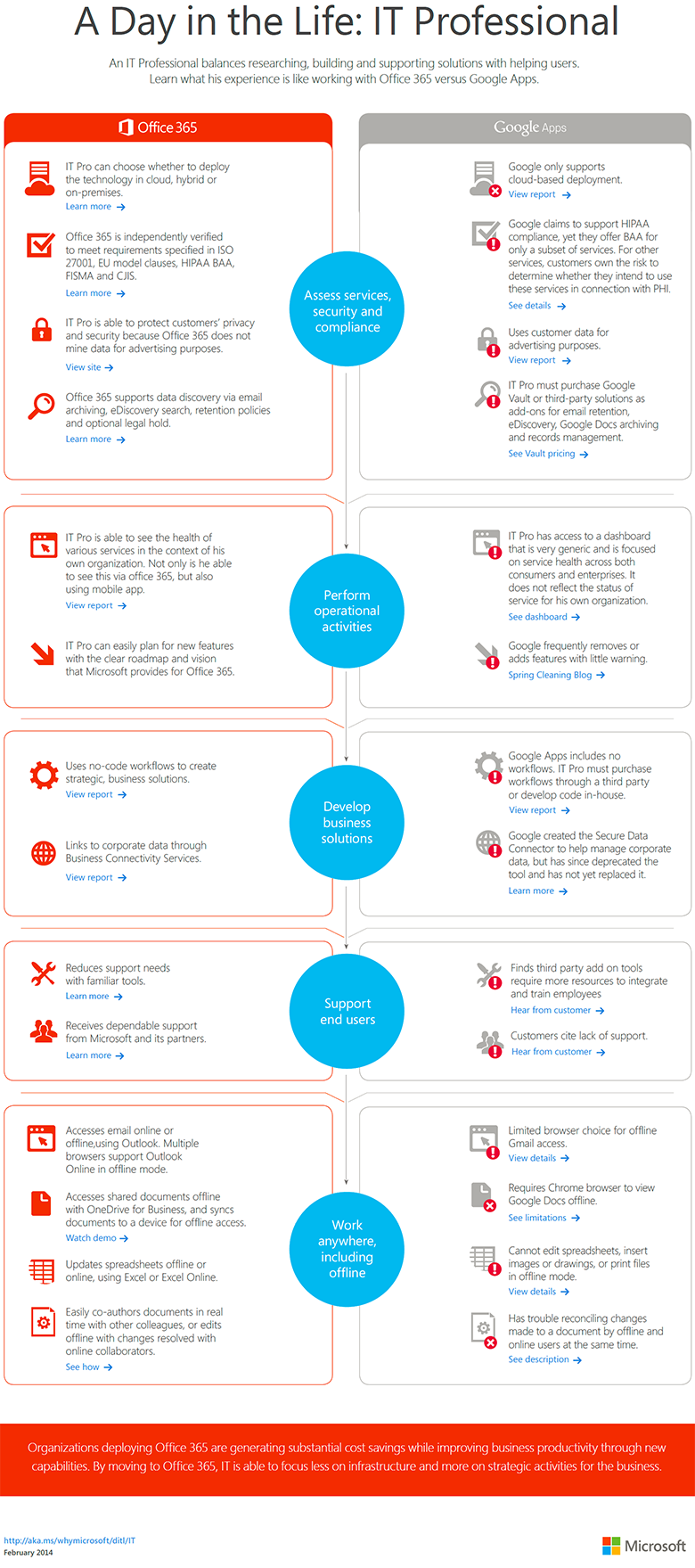 In any case, Microsoft makes some interesting points. At the very least, the graphic might explain why many companies are still using Microsoft Office--the IT Department's blessing.
Read more of Melanie Pinola's Tech IT Out blog and follow the latest IT news at ITworld. Follow Melanie on Twitter at @melaniepinola. For the latest IT news, analysis and how-tos, follow ITworld on Twitter and Facebook.