Here are some interesting news items and information about the development of accessible technology that I've read in the last week.
Microsoft has announced its DisAbility Scholarship, which will award $5,000 to disabled high school students going to college to study for a career in technology.
Here's an interesting podcast with Boaz Zilberman, one of the developers of RAY, the world's first smartphone designed for blind and visually impaired users.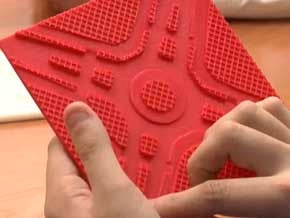 Traffic engineers at North Carolina State University are creating 3D printed maps of busy, confusing intersections, so that the blind can better understand - and more safely navigate - them.
Apple is looking for an iOS Software Accessibility Engineer.
Last week PayPal's engineering team announced the release of the Bootstrap Accessibility Plugin, which makes many of the components of the Bootstrap 3 development framework accessible.
Jeff Broome, one of the developers of Gearbox Software's Borderlands 2 wrote about how color blindness can affect gaming and what it took to create a colorblind mode for the game, which is coming soon. 
Chris Pycroft of Access iQ wrote recently about what to expect regarding policies governing web accessibility around the world in 2014.
Read more of Phil Johnson's #Tech blog and follow the latest IT news at ITworld. Follow Phil on Twitter at @itwphiljohnson. For the latest IT news, analysis and how-tos, follow ITworld on Twitter and Facebook.