The open data movement, as many of you know by now, is sweeping the nation! Governments large and small, local and national, are working to make their data freely accessible in machine readable formats. Now, the city of Philadelphia is taking the open data thing up a notch: they're letting the public vote on what data sets to make open next.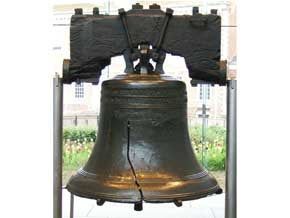 Last year Mark Headd, Philadelphia's Chief Data Officer, shared the city's working list of data sets due to be made open, by letting people access the city's open data pipeline in Trello, which they use to manage the process. They've been working on a monthly release cycle, in conjunction with the underlying departments and data providers to ultimately make the data open. The city's open data sets get published to Philadelphia's open data portal, and also via sites like GitHub.
For example, you can see that the following data sets (among others) are scheduled to be released in the coming months: 
As of last week, anyone can now vote on which of the suggested data sets in the pipeline should be made public next. In order to vote, you will need to create a (free) Trello account. 
Here are some of the proposed data sets you can vote on:
You can't suggest new data sets through Trello. Instead, you can nominate a data set to be made public through the city's open data portal here.
So, if there's some sort of Philadelphia-specific data you'd like to see made open, go ahead, nominate it and vote on it. I'm thinking maybe something related to cheesesteaks. Any other ideas?
[h/t/ Sunlight Foundation]
Read more of Phil Johnson's #Tech blog and follow the latest IT news at ITworld. Follow Phil on Twitter at @itwphiljohnson. For the latest IT news, analysis and how-tos, follow ITworld on Twitter and Facebook.