I've said it before – OpenStack has an enterprise problem.
Businesses are balking for a number of reasons, including available OpenStack products don't offer the level of support they want, they don't know exactly what kind of people to hire to help and they aren't seeing examples of many similar enterprises going with OpenStack.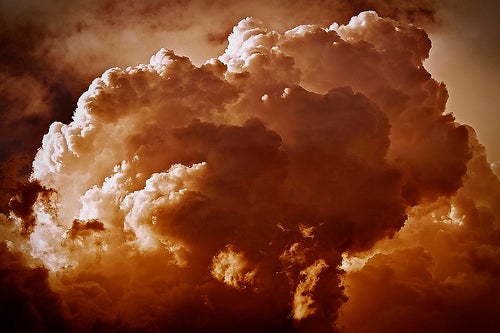 To address the reluctance that enterprises are still showing to deploy large OpenStack clouds, Mirantis and IBM got together to demonstrate what it takes to spin up a big cloud. Mirantis said that there are fewer than 200 "enterprise-class production clouds" built on OpenStack around the world.
Over an eight hour time span, Mirantis used its own OpenStack distribution to spin up 75,000 virtual servers on 350 of IBM's SoftLayer bare metal servers. The companies showed that they were spinning up around three virtual machines per second, achieving a sustained rate of 9,000 virtual servers per hour for over eight hours.
The point? To show that OpenStack can offer the scale, resiliency and speed that enterprises are looking for, said Adrian Ionel, CEO of Mirantis.
Large businesses, like banks, are already running in the ballpark of 75,000 virtual machines, he said. "But it's not just about the number of VMs but the speed of provisioning," he said. That kind of speed is required by large enterprises that have a lot of developers building many new apps on their cloud, he said.
Mirantis and IBM built the cloud across two data centers that are 1,800 miles apart – one in San Jose, Calif. and another in Houston, Texas. That demonstrated that an OpenStack cloud can be built for resiliency and can use a high availability architecture, Ionel said.
"Enterprises are interested in large scale clouds but they haven't been able to deliver them because of limitations in technology," he said. While some businesses are running virtual machines in the volume that Mirantis and IBM demonstrated, they're often doing so in islands. "Companies like Honeywell or Morgan Stanley, they have hundreds of thousands of VMs internally but they're forced to break that down into islands, with the cost disadvantages that come along with that."
Ionel said that companies are on the verge of making larger OpenStack deployments. "We see more and more people saying 'we've seen OpenStack work in small deployments, how can we scale to reap the economic benefits of it,'" he said. "I think that's a major challenge for OpenStack." Delivering a proof point via the benchmark demonstration was designed show those enterprises that OpenStack can be used for large deployments, he said.
Cloud computing consultant Dan Kusnetzky took a look at the benchmark and said it was executed in a way that should be useful to businesses looking for information about deploying large scale OpenStack clouds.
em>Read more of Nancy Gohring's "To the Cloud" blog and follow the latest IT news at ITworld. Follow Nancy on Twitter at @ngohring and on Google+. For the latest IT news, analysis and how-tos, follow ITworld on Twitter and Facebook.