As businesses collect more and more data, they face a new problem: how to sort through the data quickly and easily to learn something from it?
It used to be that businesses invested in huge, complicated business intelligence suites. Those suites sometimes required an army of consultants and a year or more to implement. But now there are a handful of new cloud based services that let you get up and running quickly and aim to allow more people in the organization – not just data scientists – benefit from the data.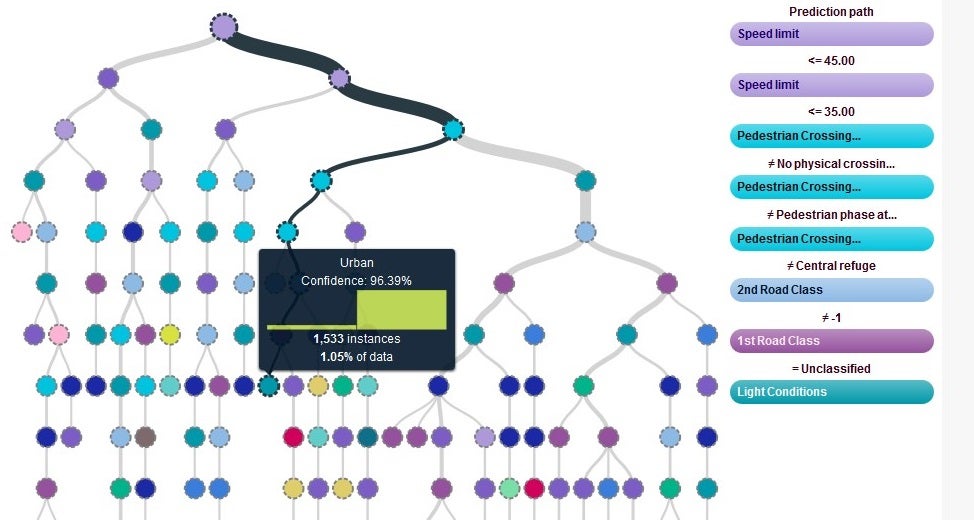 If you're looking for a better way to gain new insights into your data, these are the companies to watch:
--BigML goes one step further than some of the other providers in that it aims to offer predictive analytics. A user uploads data and asks BigML to find a pattern that answers a question – like what are the demographics of a person who is most likely to take a vacation in the next three months or which customers are most likely to buy a product next. Businesses can export the resulting code and run it against new data to pinpoint customers that they want to target. The service, which runs on Amazon Web Services, is super easy to start using. For $30, anyone can give it a whirl.
--Another cloud based service is Chartio, which just reached the milestone of a year of general availability. Chartio is designed to be an easy to use, visually pleasing dashboard. Users can create a variety of data visualizations – there are ten visualization types – to get a grip on corporate data. It too is easy to start using: A single user costs $95 a month and ten users costs $495. It says its customers are now building 500,000 charts each week.
--Roambi also aims to deliver great visualizations to help make sense of data only with a mobile-first strategy. Roambi is available as an iOS app, designed to deliver data visualizations to iPad and iPhone users. Like Chartio, it pulls in data from a host of common sources of enterprise data. In Roambi's case they include Salesforce, SAP, Amazon Redshift, Oracle databases, Microsoft SQL Server, Excel and others. For its cloud offering, Roambi charges $39 per user per month, with a 10 person minimum.
--It's not available yet but Microsoft is also working on a service that sounds like those from some of the startups. Power BI is a service that works within Excel in Office 365 to let users create data visualizations. Microsoft hasn't said yet what it will cost but has said it will charge on a pay-as-you-go model, making it easy for Office 365 customers to give it a whirl. Anyone can sign up now for an invitation to the preview version of the service.
It's hard to write about data visualization these days without mentioning Tableau, the data visualization startup that made headlines with its IPO. However, even its new online offering uses an old school payment model that will look like a barrier to some businesses that want to try it out – companies must sign up for an annual subscription. And, the online offering requires desktop software, which costs $2,000.
ClearStory is another one that has some buzz but like Tableau, even though it's cloud based, it's a bit harder to get started. ClearStory's unique twist is that it aims to make it easier to combine internal, corporate data with data from external sources. But it charges on an annual basis and said a large enterprise account might run $50,000 annually.
This is a hot space right now with more companies likely to emerge and some likely failing to make it. The uncertainty is a good reason to go with one that's easy to get started with and that lets you pay for only what you use.
Read more of Nancy Gohring's "To the Cloud" blog and follow the latest IT news at ITworld. Follow Nancy on Twitter at @ngohring and on Google+. For the latest IT news, analysis and how-tos, follow ITworld on Twitter and Facebook.