Verizon released a report this morning offering up some metrics about the use of its Terremark cloud service from the start of 2012 through to the middle of this year.
The most interesting stats point to a growing efficiency in the way that businesses are using Terremark's public cloud service.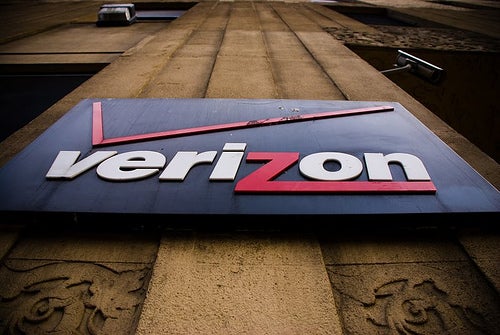 Terremark found that the number of VMs deployed by enterprise customers since the start of 2012 increased 35 percent. Generally, Terremark concludes that means enterprises are moving more workloads to the cloud. That's also backed up by another stat – Terremark said that in the 18 months, ending in June, its customers increased their monthly spending by 45 percent.
You probably imagined that kind of growth was happening. More interesting, however, is the increase in memory and storage. Terremark found that over the same period, the use of cloud-based memory increased by 100 percent and cloud storage by 90 percent. That's a dramatic increase, particularly compared to the increase in VMs deployed during the same period.
Terremark suggests two explanations. The more significant is that users are getting better at optimizing cloud resources. That comes with experience. These stats tell me that businesses are learning a lot about how to most efficiently use cloud services.
In fact, Terremark notes that many customers are writing their own APIs to start and stop servers in the cloud. "This growing skill at managing cloud-based workloads makes it possible to deploy more applications, requiring more memory and storage requirements, without needing to deploy VMs in an equal ratio," according to the report.
To put it in perspective, these stats show that businesses can deploy the equivalent of three to four physical servers to one VM, the report notes.
Terremark also concludes that this difference between number of VMs deployed and storage and memory use indicates that businesses are moving more production and business critical apps to the cloud, since those apps often require higher memory and storage demands.
I can't tell if that's wishful thinking or reality. Service providers have been anxiously awaiting a time when more businesses run more than just test and dev and web apps in the public cloud.
Terremark said that 60 percent of apps running in its service are web-based and Internet-facing. Back office apps like manufacturing and resource planning software apps make up 23 percent of usage. The report says those apps "now" make up 23 percent, making it sound like that's an increase, but it doesn't cite historical numbers so it's hard to know.
Development environments, staging environments and proof of concept still make up the second, third and fourth most popular applications, in front of those internal apps.
Maybe in subsequent years we'll get more historical data to compare with as an indication of how quickly (or slowly) businesses are moving those kinds of back office apps to the public cloud.
Read more of Nancy Gohring's "To the Cloud" blog and follow the latest IT news at ITworld. Follow Nancy on Twitter at @ngohring and on Google+. For the latest IT news, analysis and how-tos, follow ITworld on Twitter and Facebook.