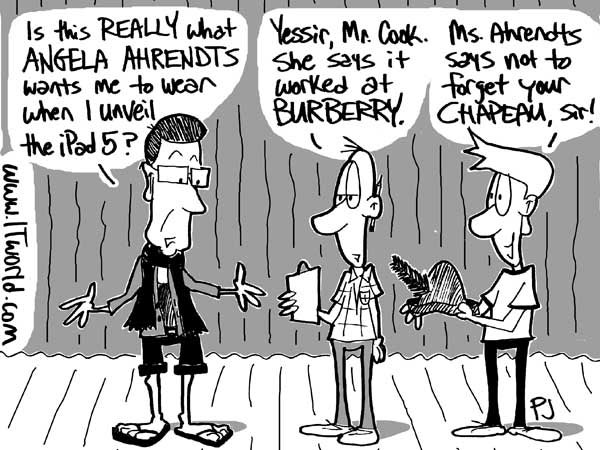 There's yet another big Apple event next week, most likely to announce the iPad 5, among other things. But Apple also made news this week, when they hired Angela Ahrendts, the former CEO of Burberry, the British fashion house, to head up its retail business. I can't help but wonder if we'll see her influence next week. Let's hope!
Is it possible for Apple to be even more fashionable? Guess we'll find out.
Read more of Phil Johnson's #Tech blog and follow the latest IT news at ITworld. Follow Phil on Twitter at @itwphiljohnson. For the latest IT news, analysis and how-tos, follow ITworld on Twitter and Facebook.