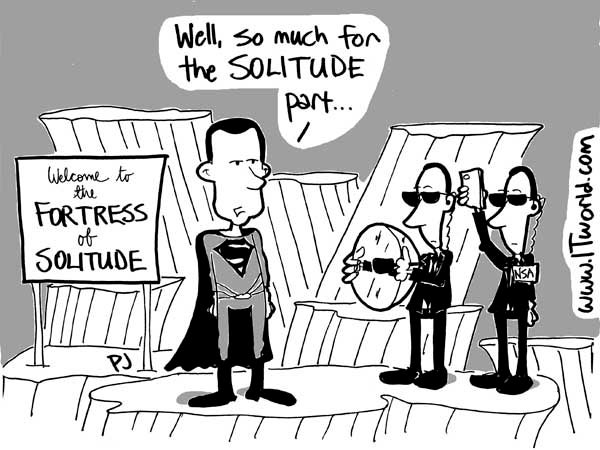 DISCLAIMER: I don't think that Edward Snowden has provided proof that the NSA bugged Superman's Fortress of Solitude but, really, would you be surprised to hear that they had? I mean, if it were a real place. 
I hope everyone had a great July 4th and has all their digits (and eyebrows) intact!
Read more of Phil Johnson's #Tech blog and follow the latest IT news at ITworld. Follow Phil on Twitter at @itwphiljohnson. For the latest IT news, analysis and how-tos, follow ITworld on Twitter and Facebook.