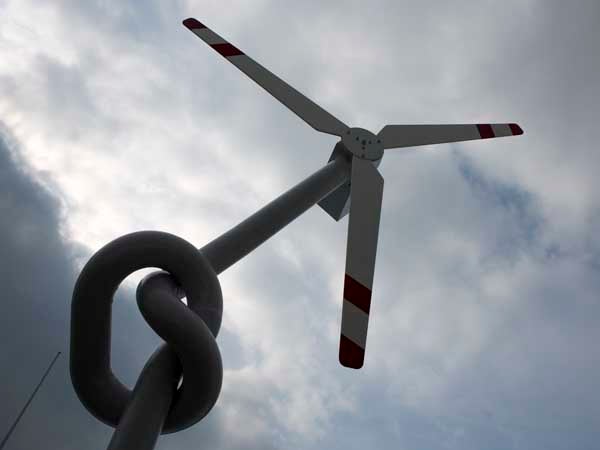 If there's one thing we've learned about the Obama Administration over these past 4+ years it's that its geek factor is quite high. From its open data initiatives to its forays into social media to its hackathons, the current White House clearly loves it some geeks. Today they'll again express that love by hosting the first of a new series of Google+ Hangouts focused on science and technology called We the Geeks.
Today's Hangout will begin at 2:00 pm ET (which you can join on the White House's Google+ page or watch on WhiteHouse.gov) and will kick around ideas for new STEM-related Grand Challenges to pursue. Grand Challenges, of course, are significant initiatives meant to solve a problem and spur innovations that can have benefits well beyond the initial goal. A number of different Grand Challenges sponsored by various organizations are currently underway, including:
For today's Hangout, the White House has brought together a panel of technology innovators to discuss Grand Challenges around science, technology and engineering. Attending the Hangout will be:
Cristin Dorgelo - Assistant Director for Grand Challenges, White House Office of Science and Technology Policy

Tom Kalil - Deputy Director for Technology and Innovation, White House Office of Science and Technology Policy

Matt Grob - Executive Vice President and Chief Technology Officer, Qualcomm Technologies

Rob High - IBM Fellow, Vice President, and Chief Technology Officer, IBM Watson Solutions

Sebastian Thrun - Research professor at Stanford and a Google Fellow

Kathryn Latham - Recent engineering graduate from Duke University
I can think of a few Grand Challenges that I wouldn't mind seeing our best and brightest tackle, such as:
Getting my kids to keep their rooms clean without having to nag

Developing a car that needs no maintenance or fixing, so I can avoid the mechanic

Preventing my cat from leaving fur all over the house
Just thinking out loud here. I suspect they'll be discussing challenges other than these. In any case, it should be worth attending to see what they chew over.
Read more of Phil Johnson's #Tech blog and follow the latest IT news at ITworld. Follow Phil on Twitter at @itwphiljohnson. For the latest IT news, analysis and how-tos, follow ITworld on Twitter and Facebook.