Following selection Sunday, we are due sometime this week for the obligatory annual "NCAA pools waste work time" business story, with some made-up statistics about how much workforce productivity and business profit gets lost due to people following the tournament.
Don't believe a word of it.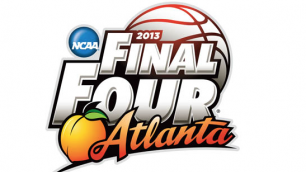 In fact, I would say go the opposite direction, and embrace the NCAA men's basketball tournament fully, setting up in-office bracket challenges to build team spirit. If you believe the naysayers, fans get so caught up in the annual "Big Dance" that they completely forget about work duties and responsibilities in order to follow their team or their bracket picks.
Here's the news: Real life doesn't happen that way.
In the same way that most enterprises now trust and embrace a mobile workforce -- except
for Yahoo -- most enterprises can also safely bet that their employees are all grownups, and know how to balance the delicate equation of basketball fanhood and getting work done.
We all deal with multiple inputs on a daily, if not hourly basis. We all know how to work late, work from home, work on the train, on the bus, on the plane, if stuff isn't done when the figurative office whistle blows. The idea that a basketball tournament takes us so out of the flow that business work is lost is ridiculous.
The NCAA tournament may be an obsession for a few weeks, but in reality it's just something we talk about, like American Idol, the Super Bowl, the Grammys, the Oscars, or European soccer leagues. A few years ago maybe the corporate network got a bit slower when people tried watching games online. Now they can watch games on their phone, via their own paid-for cellular connections. And the corporate network is probably fiber now anyway, so video shouldn't slow it down. The tournament isn't going to affect your bottom line, trust us.
So go ahead, set up some bragging-rights office pools. Pit workgroups against each other, have execs show how mobile-savvy they are by tweeting trash talk and noting bracket lead changes within minutes. Encourage everyone who wants to follow the tournament to do so, maybe use it for an excuse to have team-building game-watching gatherings. Post winners' names on the company blog. Use it to show off your enterprise app store, by adding a bracket app for employees to use.
The good will fostered by showing your trust is going to pay off way more than any purported time savings you might think you would gain by instituting an NCAA-watching ban. Like BYOD, if you say "no" people are just going to follow the tournament anyway, so why make them feel guilty about it? It's not like they're not going to get their work done, either way. So don't believe the lost-work NCAA hype. Instead embrace mobility and trust, and be a winner even before the games are played.
Visit me at the Mobile Enterprise 360 community and let me know your thoughts.