The U.S. military relies heavily on distributed, wireless networks to communicate in combat zones. Now DARPA is looking for ideas on how to keep bad actors off these networks.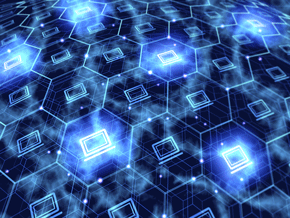 In a post on its blog on Monday, DARPA - the U.S. military's advanced research group - said that it was seeking proposals for new technologies to "help make wireless networks more resilient to unforeseen scenarios and malicious compromise." The "Wireless Network Defense program" is intended to develop new protocols that enable military wireless networks to "remain operational despite inadvertent misconfigurations or malicious compromise of individual nodes."
Various technologies already exist to secure communications over wireless local area networks. But DARPA said that its goal is larger than just securing individual nodes, or the communications between them. Instead, the organization envisions something like the reputation system used by credit card companies to spot fraudulent transactions, according to Dr. Wayne Phoel, a DARPA program manager. "We need to change how we control wireless networks by developing a network-based solution for current and future systems that acknowledges there will be bad nodes and enables the network to operate around them," Phoel said.
Winning solutions won't involve new hardware or software. Rather, DARPA is looking for a way to make existing and future wireless networks more robust and resilient to compromise, That might include the creation of new protocols that can assess the "viability and trustworthiness" of neighboring nodes on a wireless network. Suspicious or compromised nodes would be ignored and have traffic sent around them.
Compromises of military networks in combat zones have become an issue of great importance to The Pentagon. In August, Marine Lt. Gen. Richard P. Mills told an Baltimore, Maryland, that U.S. commanders considered cyber weapons an important part of their arsenal, and that U.S. military command in Afghanistan had to defend its networks against "almost constant incursions" and efforts to "get inside my wire, to affect my operations."
DARPA will host a Proposer's Day on April 1, 2013 in Arlington, Virginia. More information on that can be found here.