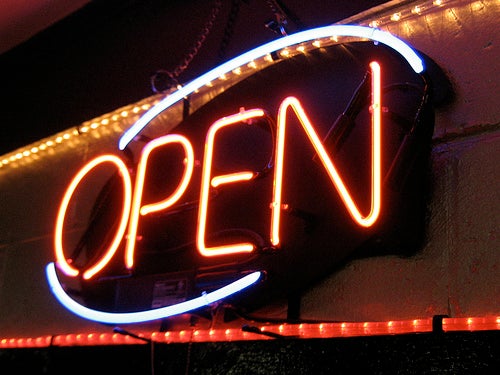 CIOs have never had easy jobs. Interesting. Dramatic. Exciting. Even fun. But never easy. For one thing, just as one technology settles comfortably into an enterprise landscape, along comes a disruptive technology that will make the established tools all but obsolete.
But few CIOs have the inclination, let alone the budget, to forklift out the old systems and replace them with the disruptive technology, no matter how game-changing it might prove to be. Plus, some technology is just too good to toss aside. For example, COBOL was supposed to be made obsolete by the emergence of C, then C++, and more recently Java. But the hoary language continues to process 90% of the world's financial transactions and nearly 2 million developers add around 5 billion new lines of COBOL code every year. That's because CIOs designed an IT architecture that kept COBOL working while integrating newer tools with it.
That's what's happening now with in-memory database technology. Increasingly, CIOs see in-memory databases, such as SAP HANA, as the foundation for an integrated data strategy that can handle the pressing real-time analytics demands of the business with the increasing volumes of data to process and analyze. That's because, in the case of SAP HANA, it was designed from the ground up not to simply be the fastest database possible, but the most open as well.
By "open," I mean it delivers core SQL access to relational data (only with much faster response times), and it includes a native text search engine for unstructured and semi-structured data. Plus, developers are able to apply "joining" of, say, semi-structured data to relational data models, creating new insights from otherwise disparate data. The big data deluge is largely a result of the volumes of these non-relational data types, so having native support for that data with built-in integration for relational data is major breakthrough.
In addition to native support for non-relational data, SAP HANA includes application-specific business logic inside the database engine. This means that functions that normally would need to passed back to an application for execution can happen directly inside the database, leading to astonishing improvements in application performance.
SAP HANA's impressive success in the market is naturally based on its impressive performance metrics. But CIOs would not be adopting it so quickly if it required the forklift approach to computing. It's the database's integration of new and old data types natively that make it even more appealing.
Related reading:

Invent new possibilities with HANA, SAP's game-changing in-memory software

SAP Sybase IQ Database 15.4 provides advanced analytic techniques to unlock critical business insights from Big Data

SAP Sybase Adaptive Server Enterprise is a high-performance RDBMS for mission-critical, data-intensive environments. It ensures highest operational efficiency and throughput on a broad range of platforms.

SAP SQL Anywhere is a comprehensive suite of solutions that provides data management, synchronization and data exchange technologies that enable the rapid development and deployment of database-powered applications in remote and mobile environments

Overview of SAP database technologies