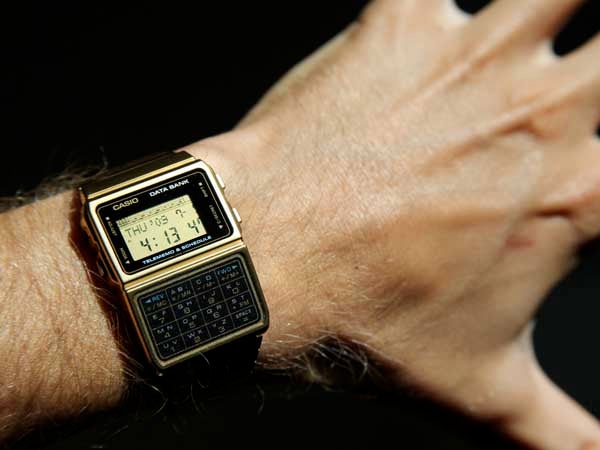 Smart watches are all the rage these days, from the Kickstarter-backed Pebble to Apple's long rumored iWatch. LG, Samsung and Google each are also supposedly working on their own smart watches as well. It seems almost inevitable that smart watches will be the next hot mobile computing device.
But, hang on, there have been watches with all sorts of "smart" features for decades. Even before the Internet came along (for those who remember those dark ages) we had watches with calculators, calendars and video games and watches that could play music, pick up radio stations and even show broadcast television. Watches didn't need Wi-Fi or a full-blown operating system to be smart.
In this brief window before we're all wearing something on our wrists powered by iOS or Android, let's take a moment to remember some classic watches that were "smart," in their own ways, back when an LCD display was cutting edge.
Click here to launch the slideshow, 11 classic "smart" watches.
Did you have a favorite "smart" watch back in the day? Tell us about it in the comments.
Read more of Phil Johnson's #Tech blog and follow the latest IT news at ITworld. Follow Phil on Twitter at @itwphiljohnson. For the latest IT news, analysis and how-tos, follow ITworld on Twitter and Facebook.