If you're a fan of encryption or secret codes, you'll love this two-part video, courtesy of the "Numberphile" YouTube channel.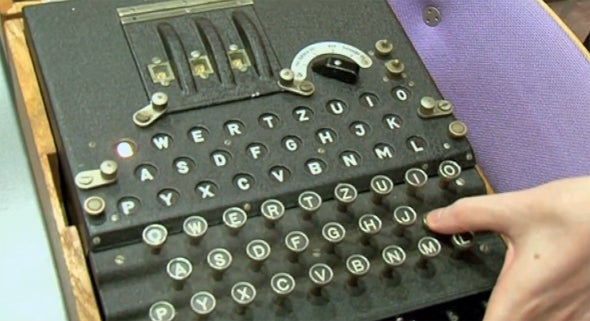 The channel has posted a look at the Enigma machine and how the Allies were able to crack the code, and in the two videos, our host shows how they did it. Pretty impressive stuff!
Part 1 shows the history of the machine and leaves us with a "cliffhanger" about the "fatal flaw":
In Part 2, we learn about the fatal flaw of the Enigma, and also how Alan Turing figured out a quick way to connect cables to get the proper settings for quick code-breaking:
Keith Shaw rounds up the best in geek video in his ITworld.tv blog. Follow Keith on Twitter at @shawkeith. For the latest IT news, analysis and how-tos, follow ITworld on Twitter, Facebook, and Google+.
Watch some more cool videos: Watch this trailer for Lego's 'The Yoda Chronicles' Web series BBC gives Doctor Who fans an Amy/Rory postscript Supercut: Lego Lord of the Rings game cutscenes in one video The Year in Review, courtesy of Twitter Juggling Disney robot hopefully won't attack guests