Take five minutes today and watch this very enjoyable and entertaining animated short from the folks at TED Ed (the company's Education series).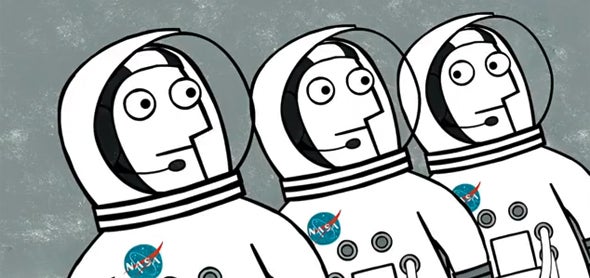 In "Life of an Astronaut", Jerry Carr narrates some of his experiences going through astronaut training in the '60s and '70s, as well as some of the space missions he worked on.
For more details on this video or other TED Ed topics, head here.
Keith Shaw rounds up the best in geek video in his ITworld.tv blog. Follow Keith on Twitter at @shawkeith. For the latest IT news, analysis and how-tos, follow ITworld on Twitter, Facebook, and Google+.
Watch some more cool videos: Mash-up gold: Marty McFly meets The Doctor Squee alert: Elder Scrolls Online announces beta Take a tour of the International Space Station Is there a Nerd Culture War going on? Science Thursday: The Momentum Misconception