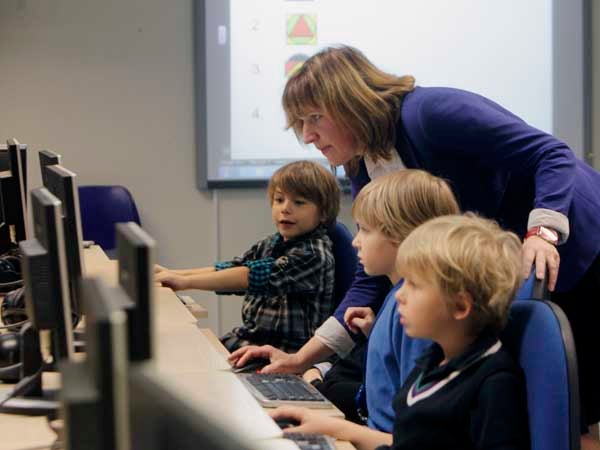 Don't know if you knew, but last week was Computer Science Education Week. Since 2010, Computer Science Education Week has been held during the second week in December to coincide with the birthday of the late Rear Admiral Grace Murray Hopper (December 9, 1906), one of the pioneers of computer science. The week of events, held all over the country, are designed to educate and advocate for more computer science education in our schools.
There's no shortage of evidence that there's a need for more computer science education in the United States. A recent survey by IBM of technology decision makers found that nine out of ten organizations are lacking the skills in business analytics, mobile and cloud computing and social business. Other data on technology education in the United States find that the number of computer-related bachelor's degrees decreased between 2004 and 2008 from 60,000 to 38,000, while the number of AP computer science classes at the secondary level have declined by 33% since 2005. This comes at a time when the number of computer-related jobs keeps increasing; the Bureau of Labor Statistics projects a 22% increase in the number of computer jobs between 2010 and 2020.
[Online degrees with the greatest of sleaze and How to take control of your own IT career]
Clearly, there's an increasing gap in this country between the number of computer-related jobs and the number of people trained to do them. Other countries have recognized the importance of more computer science education. Estonia recently mandated that all students, beginning in the first grade, study programming. Is mandated computer science education the solution for the U.S.?
It could be, but one big impediment is that education is managed at the local level in this country. Congress can't simply mandate that every student learn how to code. However, it can encourage the states to do so, and that's the goal of legislation recently introduced in Congress.