Most people probably don't know all the words to the song, but it doesn't really matter. Today, YouTube announced that PSY's "Gangnam Style" video has topped 1 billion (yes, billion with a b) video views.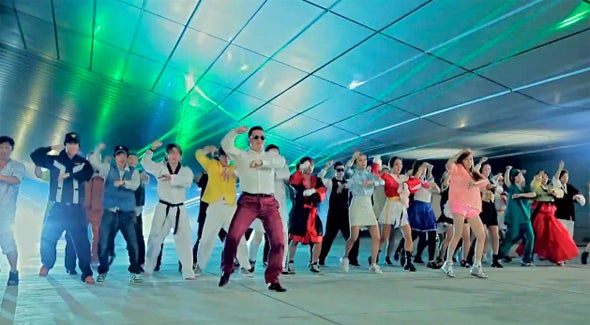 In this YouTube blog posting, the company says what was most impressive that this feat took only five months to achieve. And while the billion-view mark is impressive, it also launched other video trends, including:
* From a one-thousand person flash mob in Jakarta to cover videos from Ai Weiwei and Mitt Romney, hundreds of thousands of parodies have been uploaded to YouTube, some of which have tens of millions of views. In fact, fan tributes to Gangnam Style are now being viewed 20 million times every single day.

* PSY's own remix with Hyuna has 200 million views alone.

* "Gangnam Style" was YouTube's top rising search of 2012 and on October 6th, we saw more than five million searches for "gangnam style" in a single day.

* For those interested in the business side: a number of assessments and projections have been posted claiming "Gangnam Style" has generated over $8.1 million in advertising deals, hit more than 2.9 million in song downloads since July, and achieved other incredible feats!
Still haven't seen the video? Here it is again:
In case you were wondering, the video it replaced as the most-viewed on YouTube ever was Justin Bieber's "Baby". Take that, Bieber!
Keith Shaw rounds up the best in geek video in his ITworld.tv blog. Follow Keith on Twitter at @shawkeith. For the latest IT news, analysis and how-tos, follow ITworld on Twitter, Facebook, and Google+.
Watch some more cool videos: Watch this trailer for Lego's 'The Yoda Chronicles' Web series BBC gives Doctor Who fans an Amy/Rory postscript Supercut: Lego Lord of the Rings game cutscenes in one video The Year in Review, courtesy of Twitter Juggling Disney robot hopefully won't attack guests