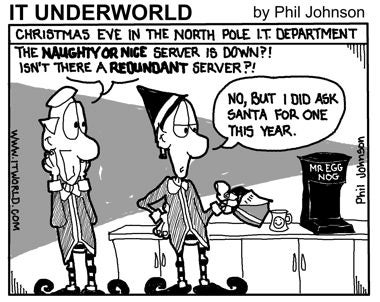 Looks like somebody's getting coal - or a pink slip - for Christmas
ITworld/Phil Johnson
It's Christmas Eve so one can only imagine how nutty it is at the North Pole right about now. Let's hope the I.T. department is more prepared for any last minute problems than it was a couple of years back when I drew this cartoon...
[Internet 2012: Naughty or nice?]
Merry Christmas, everyone!