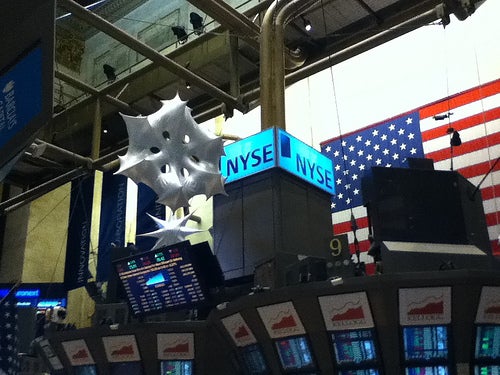 Whether in response to the 2008 financial crisis or this year's LIBOR scandal, governments across the globe are tightening regulations for the financial industry in order to reduce market volatility and risk. With the right technology, investment banks can do their part to minimize risk, in real time, even for mobile users.
To that end, the consultants at Deloitte Development LLC have created a Reference Architecture for Risk. This IT architecture defines the kinds of systems Deloitte believes are ideally suited to protect financial organizations from making trades that would expose them beyond the risk models imposed by the new regulatory environment or the firm's own standards.
Deloitte consultants understand that managing trading risk today with static reports is unacceptable. The consultants also understand the big data realities of financial markets, where thousands upon thousands of trades occur within milliseconds, and minute share price fluctuations can affect risk in an organization's portfolio immensely.
That's why they designed a real-time Reference Architecture for Risk. Among the core technologies in the architecture are: SAP Sybase Event Stream Processor, a complex event processing (CEP) platform for rapid development and deployment of business-critical applications that analyze and act on high-velocity and high-volume streaming data in real-time; and Panopticon Software real-time data visualization software, which connects directly to CEP engines, incorporating the data into analytical dashboards in real time.
Deloitte's consultants have deployed the dashboard on Apple and Android tablets. Although there are a few functions not available on tablets, such as the lack of right-click capabilities, the full real-time computing functions are there.
This is critical for managers who are frequently out of the office but must still be aware when trading conditions have created risk exposure. They'll know immediately if they need to respond by rebalancing the portfolio or taking other action directly on their tablets.
It would be foolhardy to suggest that Deloitte's Reference Architecture for Risk will save financial markets from another meltdown or insider scandal. However, if risk managers can have real-time insights into their portfolio's exposure, it's likely they will be able to minimize adverse effects for their company, clients, and, if deployed widely in the industry, for the markets themselves.
Related reading:

Invent new possibilities with HANA, SAP's game-changing in-memory software

SAP Sybase IQ Database 15.4 provides advanced analytic techniques to unlock critical business insights from Big Data

SAP Sybase Adaptive Server Enterprise is a high-performance RDBMS for mission-critical, data-intensive environments. It ensures highest operational efficiency and throughput on a broad range of platforms.

SAP SQL Anywhere is a comprehensive suite of solutions that provides data management, synchronization and data exchange technologies that enable the rapid development and deployment of database-powered applications in remote and mobile environments

Overview of SAP database technologies