A look at some of the presentations scheduled for Amazon's first AWS conference next week made me think about shifting alliances and how Amazon might now just be starting to worry about new competition on the horizon.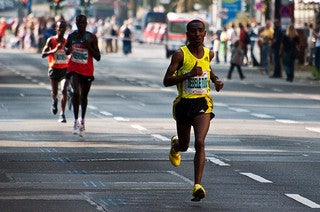 There are some great sessions for enterprises that want to explore moving their old-school apps to a service like AWS. But taking a look at some of the examples made me wonder about partnerships AWS has formed that have just become awkward and might become more so.
Take Oracle and Amazon's relationship. At the conference, an executive from a company that builds BI infrastructure for customers will outline how best to run Oracle ERP apps on AWS, focusing on high availability and low cost. And while Oracle appears to have worked closely with Amazon to encourage customers to use its software on AWS, in the future it surely will prefer that companies use its own cloud services.
Oracle still hasn't said when its IaaS offering will become available. But when it does, will Oracle keep playing nice with AWS to help customers run Oracle software there? While Oracle isn't known for playing nice, I suspect it won't do anything to make it hard for customers to run its software on AWS. After all, those customers will still have to buy the Oracle software.
But it will need to set itself apart from AWS in order to compete for customers. To do so it will work hard to convince customers that its experience serving enterprise customers is valuable. Even though Amazon continues to build support for enterprises, it still has a reputation as the bare bones offering with little help to offer when enterprises need it.
Another session at the conference is a more general one about running enterprise apps, like SharePoint, on AWS. Microsoft might also be feeling at odds with AWS since it has expanded its Azure PaaS offering to encompass IaaS in direct competition with AWS. That service only launched in June.
Like Oracle, Microsoft will need to play up its enterprise experience if it wants to win against AWS for SharePoint hosting. But both Microsoft and Amazon have more to worry about than each other in that regard. Rackspace has a special group dedicated to running SharePoint for customers. When I recently asked Rackspace why a company would run SharePoint with it instead of AWS, Jeff DeVerter, director of SharePoint support at Rackspace told me: "We built our product on the fact that companies don't necessarily want to be involved in the management or infrastructure or installation or configuration of the service." That's the kind of service that Microsoft and AWS are competing against.
Running SAP apps on AWS also comes up in a session during the conference, but SAP may not end up competing quite so head on with AWS as Oracle and Microsoft. Just last week Amazon said that SAP had certified its Business Suite to run in production on AWS. SAP, with its SuccessFactors acquisition, has been pushing its cloud credibility but may not compete directly with the others for IaaS customers. It's actually a sponsor of the conference (not surprisingly, neither Oracle or Microsoft are).
If you're going to the AWS conference next week (I'm not), let me know how it goes. In addition to the enterprise sessions, there are some very cool presentations on the schedule, including how a new lab at University of California, Berkeley, is using big data for gene sequencing and a presentation from the Jet Propulsion Lab.