You might be a shortcut ninja, but not everyone is born knowing how to take screenshots and make phone calls from a PC. If you get bombarded with basic tech support questions from your family (parents or grandparents, for example) or anyone else, just have Google answer the questions for you.
Google's Teach Parents Tech is less obnoxious than Let Me Google That For You, which just points out that any question is Google-able. Teach Parent Tech sends an instructional video from a Googler covering basics like how to change your screensaver to how to stop getting a newsletter to how to view live traffic on Google.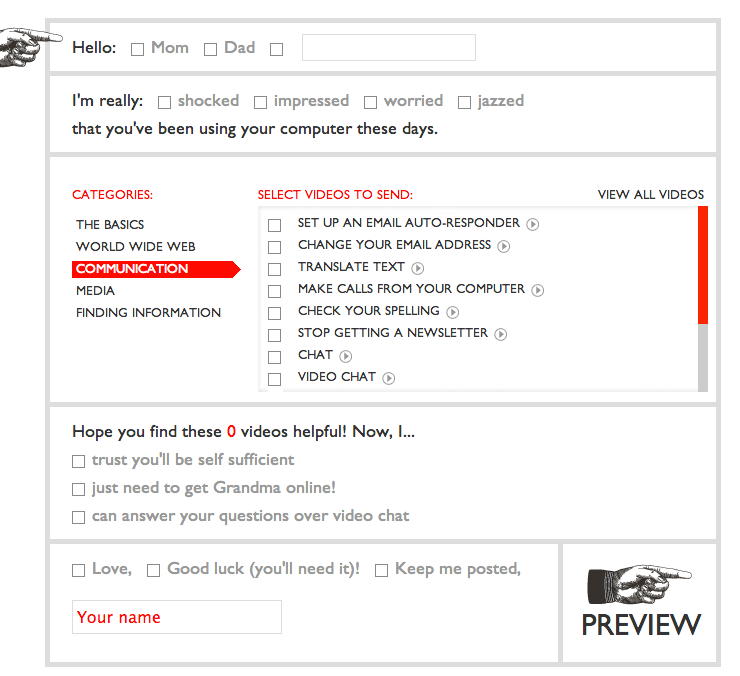 All you need to do is hit up the website and check off the boxes to send an email to your most beloved tech support customer. Hopefully they'll know how to watch it.