The folks over at The Onion have started a new video series that parodies the TED videos that surely you must have seen (if you follow technology, there are practically 1 billion TED videos floating around).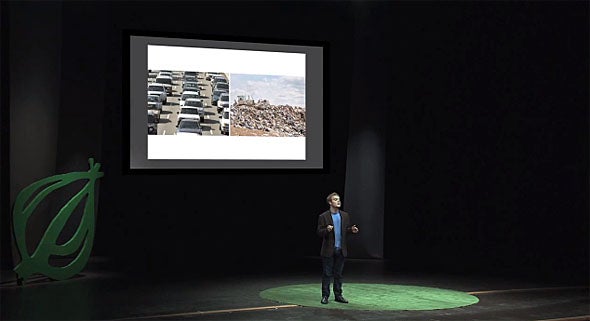 In the first episode of "Onion Talks", we meet a visionary media leader who wants to turn compost into fuel for cars. All he needs is some people to implement his great vision.
This is brilliant - it's about time someone poked fun at TED. The dark stage, the giant Onion logo prop, the big green circle - it all works so well.
Keith Shaw rounds up the best in geek video in his ITworld.tv blog. Follow Keith on Twitter at @shawkeith. For the latest IT news, analysis and how-tos, follow ITworld on Twitter, Facebook, and Google+.
Watch some more cool videos: Science Monday #1: Why it's dark at night BBC gives Doctor Who fans an Amy/Rory postscript The best remote-control car chase ever Science Monday: Origins of Quantum Mechanics in under 5 minutes Motion-copy robot can mimic painting brush strokes