When I was a kid in the '70s and '80s, one of the biggest events for me was the release of the TV Guide Fall Season Preview, which highlighted the new shows coming, as well as teasers for old favorites that were coming back for a new season. Even geekier was the Saturday Morning Cartoon preview episode - several of the networks would devote a special just towards showing kids what new cartoons were going to be on that fall.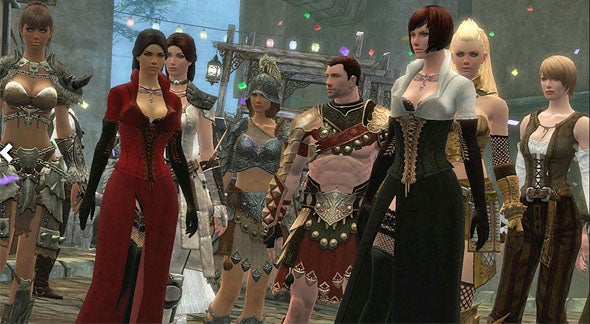 Now that I'm older, my tastes have gone beyond Saturday morning cartoons, but the fall season for me is still my favorite - both for its weather (I love chilly New England mornings) and for the new things coming down the pipeline. Presented here is a bunch of things that geeks (both cultural and techie) can look forward to over the next few months:
Aug. 28: Guild Wars 2 release date. People who have pre-ordered the game got their 3-day head start, but for the rest of us, this date is when they can experience the year's most-anticipated MMO. I've played one of the beta events and can say that a lot of the hype is justified. If you have played other MMOs and were annoyed by some of its aspects, Guild Wars 2 truly addresses those concerns and makes it a fun experience for all.
Aug. 28/29: Release of Rock Band Blitz on PlayStation Network (8/29) and Xbox Live Arcade (8/29). Forget about needing the plastic guitar and drum controllers - this downloadable game will be able to be played with just a regular controller. The game is similar to games like Frequency and Amplitude, in which notes come streaming at you as if you were on a futuristic highway. The good news - users can play songs they've previously downloaded from Rock Band 3.
Sept. 1: Doctor Who Series 7 debuts on BBC America - Episode: "Asylum of the Daleks". The wait is over for many fans of Doctor Who, both in the U.K. and over here in the U.S. The beginning of the month will see this one, and the end of the month will see the departure of two companions (Amy Pond and Rory Williams).
Sept. 5: Rumors of Microsoft and Nokia announcing a new phone, allegedly this will be the Windows Phone 8 type of phone. Stay tuned for this one. Also, the NFL Season begins with Wednesday night game - the Dallas Cowboys visit the New York Giants in grid iron action. Some may wonder why the start of the NFL season is in a list like this - let's just say that fantasy football is on the same level of geekiness as Dunegons & Dragons is for some people.