Don't watch the following video clip if you want to have some surprises when the Avengers DVD (and Blu-ray) comes out on Sept. 25.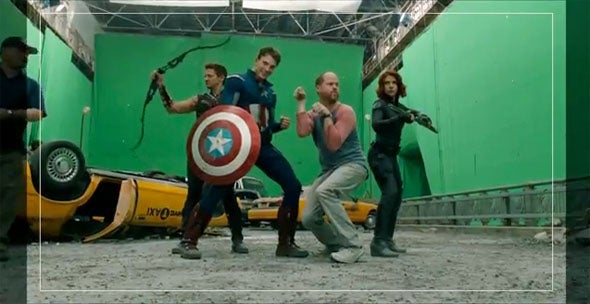 But if you can't wait to see all of the actors having fun on the set and making a bunch of bloopers, then click away. Bonus points to the gag reel team for the Jerry Reed song "East Bound and Down" from "Smokey and the Bandit". Also, I guess Marvel/Disney is going after YouTubers who post this, so watch it quickly in case the video gets taken down.
Gag Reel from "Avengers" by Flixgr
UPDATE: OK, that was fast - the original video I embedded got taken down by Disney. Again, you gotta be quick!
It's still up on the i09 science fiction website - look for sites that embed their own videos away from YouTube.
You can try here too, although it's YouTube.
Or just go to Tumblr and do an Avengers tag:
In other awesome news, Marvel says Avengers 2 is set for a 2015 release date, so save your money now so you can give it right back to Marvel and Disney in 3 years.
Keith Shaw rounds up the best in geek video in his ITworld.tv blog. Follow Keith on Twitter at @shawkeith. For the latest IT news, analysis and how-tos, follow ITworld on Twitter, Facebook, and Google+.
Watch some more cool videos: James Bond meets My Little Pony: Mashup gold This 13-foot Japanese robot is packing heat The Legend of Zelda as a Western Friday Funnies: Batman rants against the Dark Knight haters/a> Did this 1993 film predict Google Glasses and iPads?