AT&T released another of its archived films today - this one from 1950 called "Telephone Courtesy". Like a similarly produced film in the 1970s (featuring a pre-Schneider Pat Harrington, Jr.), this one features a cadre of employees behaving badly when it comes to using the telephone.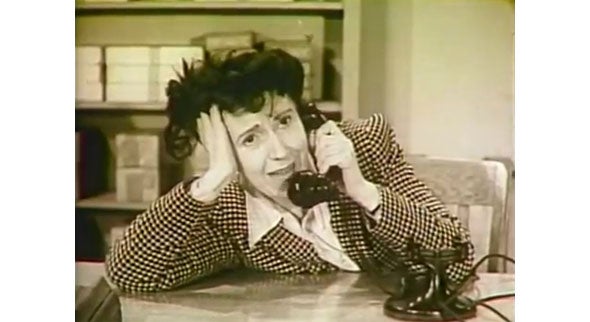 In the end, all of the employees (and the viewer) gets to see what constitutes good phone behavior, which of course is so less interesting than the bad stuff.
You would think that all of this behavior was archaic, that everyone knows how to use the phone these days, but while the technology has changed, you'd be surprised that a lot of this stuff still goes on in the workplace today. Perhaps we need AT&T to make an updated version of this film.
Keith Shaw rounds up the best in geek video in his ITworld.tv blog. Follow Keith on Twitter at @shawkeith. For the latest IT news, analysis and how-tos, follow ITworld on Twitter, Facebook, and Google+.
Watch some more cool videos: James Bond meets My Little Pony: Mashup gold This 13-foot Japanese robot is packing heat The Legend of Zelda as a Western Friday Funnies: Batman rants against the Dark Knight haters/a> Did this 1993 film predict Google Glasses and iPads?