I'm sure many people will be interested in the Lumia 820 and 920 smartphones (running the Windows 8 phone OS), which Nokia and Microsoft announced today, even after next week's expected Apple iPhone 5 announcement. Maybe they'll all get excited enough to go to the store to actually look at them and compare them to the iPhone 5.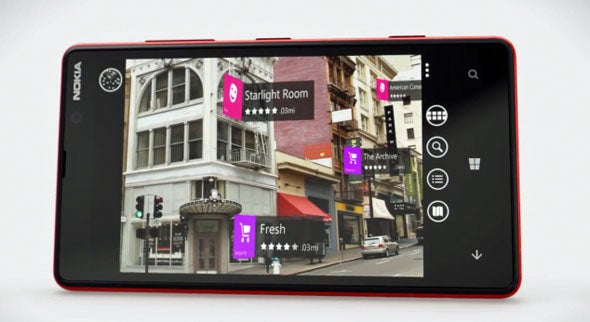 To try and entice people who are just waiting for next week's phone announcement, Nokia has published a ton of official videos for the phones, featuring bright and shiny colors and new features that make your videos and photos much happier than they normally are.
Here's the introduction video for the Lumia 820:
Here's the introduction video for the Lumia 920:
Next up, we get to revisit the unsafe girl biker from last week's teaser, and we discover that the person taking the video is some young hipster also riding his bike unsafely. But at least the image quality is good from the video because of the PureView technology:
In this video, we get an introduction to the PureMotion technology, which aims to make video less blurry due to speeding up the pixels:
Next, here are some hands-on videos of the devices. First up, the Lumia 920:
Here's a hands-on video of the Lumia 820:
The company also announced a bunch of accessories for the phones, including speakers and headsets, all with their own videos. But the most interesting of these accessories is the Nokia Wireless Charging Pillow by Fatboy!, which can recharge the phone without needing a charging cable. It's like they've created a little mini-bed for the phone. Aww, cute!
Feel free to check out the Nokia YouTube channel for additional videos from today's launch. Again, keeping us occupied until next Wednesday's Apple announcement.
Keith Shaw rounds up the best in geek video in his ITworld.tv blog. Follow Keith on Twitter at @shawkeith. For the latest IT news, analysis and how-tos, follow ITworld on Twitter, Facebook, and Google+.
Watch some more cool videos: James Bond meets My Little Pony: Mashup gold This 13-foot Japanese robot is packing heat The Legend of Zelda as a Western Friday Funnies: Batman rants against the Dark Knight haters/a> Did this 1993 film predict Google Glasses and iPads?