Greetings from Santa Clara, Calif.! Over the past two days I've been covering the DEMOfall 2012 show, which focuses on technology startups launching their products and services.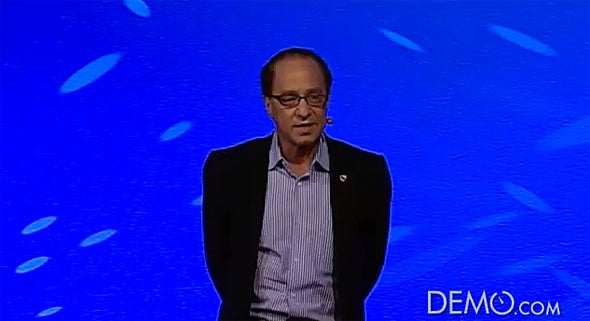 On the first day of the show, famed futurist, entrepreneur and author Ray Kurzweil gave a fantastic speech discussing the worlds of biology, technology and "the singularity", the point at which artificial intelligence could surpass human knowledge. Here's the full video of the speech if you weren't at the show (courtesy of DEMO.com).
Near the end of the video, Kurzweil suggests that if an AI suddenly decides to turn on human beings (like in several science fiction), he suggests that humanity find a more intelligent AI. I'd like to suggest running (although as we've seen recently, robots are getting better at chasing us down than before - thanks a lot, DARPA).
Keith Shaw rounds up the best in geek video in his ITworld.tv blog. Follow Keith on Twitter at @shawkeith. For the latest IT news, analysis and how-tos, follow ITworld on Twitter, Facebook, and Google+.
Watch some more cool videos: Current video game characters battle old-school 8-bit rivals Nokia admits faking phone video Watch a robot turn into a car without Michael Bay's assistance Sherlock Holmes is really good at Blue's Clues Watch this preview of Lego Star Wars: The Empire Strikes Out