Take a quick Wednesday afternoon break with this funny video, in which Bane and Batman discover that they can't really understand each other (a common complaint).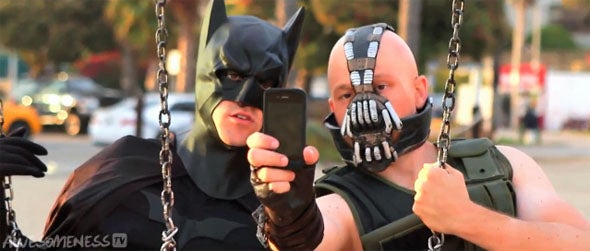 In the end, it's modern technology that comes and saves the day, and creates a new friendship.
Keith Shaw rounds up the best in geek video in his ITworld.tv blog. Follow Keith on Twitter at @shawkeith. For the latest IT news, analysis and how-tos, follow ITworld on Twitter, Facebook, and Google+.
Now watch: Star Wars/Gotye parody video proves how unhip I am 32-year-old talks to 12-year-old self via VHS Meet the YouTube Complaints Department Watch a water balloon pop in space Did this 1985 film coin the phrase 'information superhighway' and predict Siri?