The guy who creates the MinutePhysics videos on YouTube is currently in London preparing for a bunch of Olympics-related physics videos, but before those begin we get Part 3 of his discussion of the Higgs boson particle (remember that cool news from a few weeks ago?).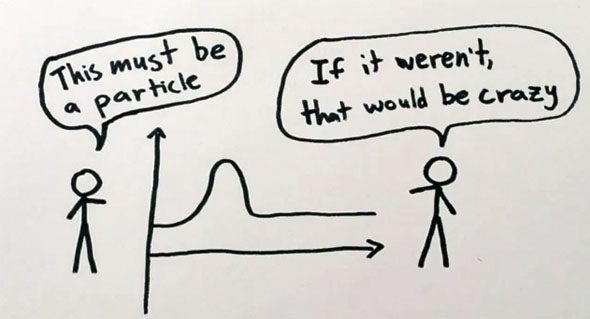 In talking about the "discovery" of a particle, we go through the methods about how physicists go about to "confirm" the particles, rather than actually discovering them.
We also get some analogies of wine, cheese and rolling a 20-sided die many times, which brought me back to my middle school days of trying to kill Orcs with my 12th-level Paladin, Pyzimber (the rolling dice part, not the wine and cheese)
In case you missed it, be sure to check out Part 1 and Part 2 of his Higgs boson animations.
I can't wait to see what he comes up with in London.
Keith Shaw rounds up the best in geek video in his ITworld.tv blog. Follow Keith on Twitter at @shawkeith. For the latest IT news, analysis and how-tos, follow ITworld on Twitter, Facebook, and Google+.
Now watch: Star Wars/Gotye parody video proves how unhip I am 32-year-old talks to 12-year-old self via VHS Meet the YouTube Complaints Department Watch a water balloon pop in space Did this 1985 film coin the phrase 'information superhighway' and predict Siri?