It was interesting enough when we heard that Steve Jobs' home was broken into, and then how the police had arrested Kariem McFarlin, who basically picked the wrong house to allegedly burgle.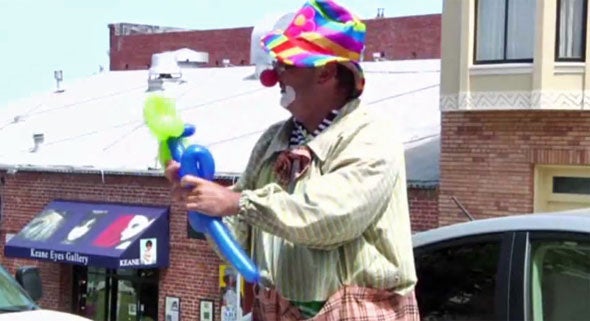 But now the news keeps getting better - one of the iPads that was stolen from Jobs' home was traced to Kenneth Kahn, a professional clown who goes by the name "Kenny the Clown." Let's meet Kenny, shall we?
Of course, it helped that the Palo Alto Police Department had a Rapid Enforcement Allied Computer Team to track down the gear so quickly - it's good to know that if people break into my home, all of my Apple gear will be found immediately. Oh, wait, I forgot that I wasn't a kajillionnaire. I guess I still have the "Find my iPad" app - I think. Did I enable that yet?
Here's a bright side - I'm sure Kenny the Clown will get lots of business now - I mean, who wouldn't want to hire the clown who had Steve Jobs' iPad in his possession? Lots of geek birthday parties would love to have him, I'm sure!
Keith Shaw rounds up the best in geek video in his ITworld.tv blog. Follow Keith on Twitter at @shawkeith. For the latest IT news, analysis and how-tos, follow ITworld on Twitter, Facebook, and Google+.
Watch some more cool videos: James Bond meets My Little Pony: Mashup gold This 13-foot Japanese robot is packing heat The Legend of Zelda as a Western Friday Funnies: Batman rants against the Dark Knight haters/a> Did this 1993 film predict Google Glasses and iPads?