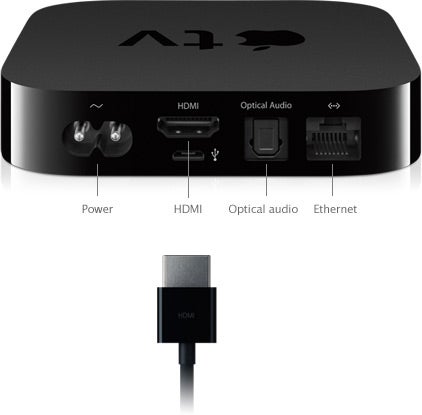 You can tell Leap Day is weird, because the rumors are mostly Apple-related! Wait, what? That's almost every other day in the tech new game? Oh, fine, be that way.
I would have had a nice Android tablet rumor for you, about a competitively-priced Sony model, but that was confirmed before I could write it up. The "P," with its funky clamshell design, is going for $400 with a two-year AT&T contract, or $549 on its own. And while it's running on Android 3.2 at the moment, it's slated to receive a 4.0 upgrade this "spring" (which can be a very long season when it's defined by waiting for a firmware update, believe me).
On to what people are really blabbing about: iPads, Apple TV, and, to a lesser extent, iTunes Match. With an Apple event scheduled for next week, the rumor trade is centered on Cupertino.
Thicker iPad 3 arriving next week with Retina display, no button, 4G LTE, and better camera
Source: Quite a few places, but, hey, TechCrunch didn't do too bad aggregating them.
Details: The Retina display is double that of today's iPad, the no-button rumor seems like the logical conclusion of Jobs' aversion to buttons, the 4G LTE is just keeping with the times (and Verizon and AT&T's recent upgrades), and a better camera is simply available.
Likelihood: When we write "thicker," we mean "measurably thicker, but only if you have serious calipers, and hardly noticeable by human hands." The Retina display is all but confirmed. As for the no-button thing, probably not likely, as it would be more of an adaptation of existing Android technology. 4G seems about 50/50, and the better camera hardly matters--taking photos with an iPad is still goofy.
Get excited?: As with last week, and the week before that--sure, if you're in the market for a new $500 iPad. If not, at least the iPad 2 will soon be flooding the refurbished market.
New Apple TV coming along with iPad Wednesday
Source: 9to5Mac
Details: It's not the actual TV Apple is rumored to be working on. But it is a newer, faster Apple TV, supposedly offering 1080p video support, potentially voice-activated (a.k.a. Siri-style) commands from a remote or iPhone/iPad, and maybe even an FM radio tuner. But most importantly, Bluetooth 4.0, which pairs almost instantly with other Bluetooth devices, and suggests lots of interesting input devices for the little device that's still figuring out its place.
Likelihood: Folks I know working the Apple beat seem somewhat confident, maybe 70 percent. Bluetooth 4 is already in the iPhone 4S, and if Apple TV can stay in the $99 price point, why not upgrade it?
Get excited?: For the future, where Apple acquires much more streaming content, and the Apple TV becomes a voice-activated conduit to everything you want to see? Yes, that's exciting. For now, it's still a device that relies on your fealty to the iTunes Store.
Notably higher-quality audio streaming coming to iTunes Match
Source: The Guardian
Details: Apple acquired online storage and streaming service Lala in 2009, and seemingly did nothing with it. What could happen soon, though, is Apple offering a lossless, high-quality audio download or stream to iTunes Match subscribers. That stream quality would adapt itself, though, if someone's on an iPhone and in a bad reception area.
Likelihood: I like the odds, because Jobs was certainly a fan of music and music artists, and Neil Young said it was something Apple was working on. Let's all hope Neil Young isn't just making up stories in his golden years.
Get excited?: Like all the rumors above: yes, if you're a fan of the Apple ecosystem. Or maybe if you're an artist who wants to free their work from 128 kb/s MP3s, or you're someone who's invested in good headphones.