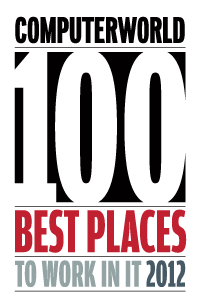 Is your company a great place to work?
Do you love your job? Have great benefits, competitive salaries, opportunities for training and advancement and access to interesting projects?
Then get your organization recognized!
Published annually in the spring, Computerworld's Best Places to Work in IT issue takes a revealing look at the top 100 companies that excel at keeping their IT workers well compensated, well trained and satisfied on the job.
Nominate your company or another deserving company: https://web.questback.com/idg/bpnoms2012/ now through Dec. 15, 2011.
This story, "2012 best places to work in IT" was originally published by Computerworld.