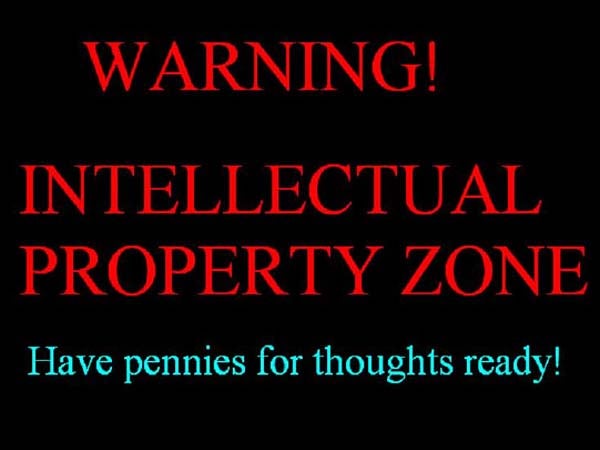 Efforts by the music and movie industries to stop piracy never cease, but their methods often do more harm than good. If the House bill stays in the current form, ISPs will be ordered to block Americans access to foreign websites accused of infringement.
The Senate passed the PROTECT IP bill, which had enough problems written in by the same lobbying groups that brought us the DMCA (Digital Millennial Copyright Act). Compounding the errors, the House renamed it E-PARASITE (the Enforcing and Protecting American Rights Against Sites Intent on Theft and Exploitation). Proponents hope to export their shredding of the First Amendment by listing foreign websites and demanding access to those site be blocked by domestic Internet providers.
If this passes, any website in the world the US Attorney General says is "inducing" infringement can now be censored. No hearing, just invoke the new Federal Firewall. One more kick: the bill provides means for the government to go after any product or service that helps Americans bypass the Federal Firewall. Is America to be the next Internet Gulag?
Clamping down
Basically, it appears they are taking steps to stop the old "hiding offshore" defence that many sites use.

Anonyous Coward on techdirt.com
Anybody know of a good country for a skilled American citizen to move to?

:Lobo Santo on techdirt.com
The internet will go darknet so fast it will make their heads spin.

nurb432 on slashdot.com
I always worried, as a kid, that one day I'd grow up and think nostalgically back to days before the internet had been made dull and sterile by government rules.

danilocampos on news.ycombinator.com
Time to complain
I think its a great acronym. The RIAA, MPAA, and the other groups behind this bill are complete parasites, and I think they deserve to have a bill named after them.

mattventura on slashdot.com
This bill is bad news. Looks like it is time for another letter to my 'representatives' in congress.

E. Zachary Knight on techdirt.com
Mr. Knight: We thank you for your recent letter. It is always good to hear from a concerned constituent. Unfortunately you neglected to include the requisite check and/or money order needed to actually get the representative's attention. We are sure that this is a simple oversight and look forward to reading your letter once payment is made. For your convenience we now accept Visa, MasterCard, Discover, and Diner's Club.

el_segfaulto on techdirt.com
When copyright is rolled back to 28 years, I'll stop "taking" content. As it stands now, the "rights" to said content outlive that content's creators by nearly a century.http://news.ycombinator.com/user?id=beedogs

beedogs on news.ycombinator.com
Politics as usual
Every year or so, a bill like this pops up and gets everyone in a tizzy. Every year, the bill seems to get worse and worse. I fear for the day when it will actually pass and someday, it WILL pass. That will be a dark day.

Anonymous Coward on techdirt.com
The conservative democrats in charge of the senate drafted a scary but not terrifying bill. The conservative republicans in charge of the house responded by making a terrifying bill to rectify it with.

damn_registrars on slashdot.com
I've never seen anyone claim that copyright was to protect distributors.

jerf on news.ycombinator.com
How fast would anonymous browsing become the norm if anything close to this bill passes?