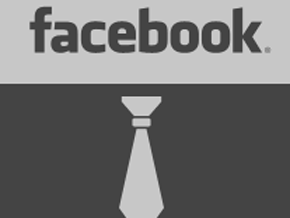 Facebook, the social networking site with 750 million or so of your best friends, is now rolling out the welcome mat for businesses. Expanding on the fan pages popular with musicians, writers, and some companies, Facebook for Business promises to make some companies just as annoying as that guy from high school you befriended by accident. Here's the tutorial for Facebook for Business.
We're shocked, shocked, that Facebook embraced business just as Google+ got all the headlines the last couple of weeks. Add in the news that Google+ just stopped early adopter companies from using Google+, and the timing couldn't be better for Facebook to regain some mind share back from the Google+ fans.
But do you want to be harassed by companies while being harassed by Facebook games requests? Will competition between Facebook and Google+ and LinkedIn make all three better? Or is this another "me too" business strategy?
This is wonderful
FB biz pages have been huge in the UK for a while now, every TV advert sends you to their FB page, FB comps etc. If businesses can see this happening all day long and do not take advantage, it is their own fault.

Chris Carrier on mashable.com
I love the features in both facebook AND google+ but facebook is definately on it's A game. I get a LOT of traffic from our facebook page.

Curtis McCoy on gigaom.com
Yeah, Google botched it big time. My company will not be using Google+, instead we will be using Facebook and Twitter for our social networking.

yeomandroid on ibtimes.com
Google+ does it better
yeah and people will not be dealing with your company because you are not on google+ :P

Chetan Sharma on ibtimes.com
I'm glad that Google has gotten rid of this early – it just encourages spammy interaction that most don't appreciate – a business reaching out to connect with you that you have no prior relationship with. Hopefully Facebook's release of guidelines and help for business is a precursor to following Google's lead and enforcing the policy they've always had in place.

Jeff Marmins on gigaom.com
Honestly, I LIKE the fact that corporations are held back a bit. I don't want to be bombed by yours or any other companies ads. Sorry, but NOT having corporates around is a GOOD thing for a social networking site.

mario on ibtimes.com
Really? This is it?
and this is what they come out with ? along with their new skype thingy. true innovation .. lol

Squealadeal1 on mashable.com
How will this differ from Facebook Fan Page's that businesses have been using. Will the Fan Page followers be able to move nicely to the business page?

John Torresll on mashable.com
Time to comment: do you see Facebook for Business as A) brilliant or B) meh?