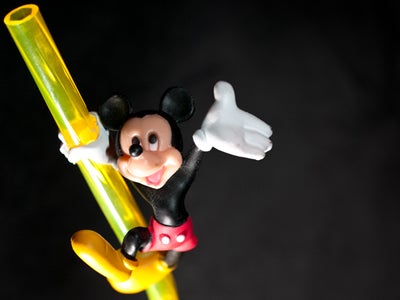 The hacktivist collective Anonymous plans to launch a series of DDoS attacks against websites related to the city of Orlando, Fla., as punishment for the arrests of members of a non-profit group that feeds homeless people, according to TechCrunch.
Here's part of the Anonymous press release, as published by TechCrunch:
The City of Orlando has ignored our warnings, and our generous offer of a cease fire. On Wednesday last you not only arrested two more people for feeding but you arrested the worldwide President of Food Not Bombs Keith Mchenry. This is a declaration of war.

Henceforth there will be no more cease fires, no more attempts to get you to resolve this issue with human decency. We will now treat you like the human rights abusers that you are.

Anonymous will now begin a massive campaign against you and your city web assets. Everyday we will launch a new DDoS attack on a different Target. We will continue to E-Mail millions of people in 50 countries with the Boycott Orlando campaign message. ...
Well, then! It looks like it's on.
Apparently McHenry and more than 20 other members of Food Not Bombs were in violation of some city of Orlando law that prohibits feeding the homeless in Lake Eola Park without a permit.
Cynical Aside No. 1: I bet there's no permit required to feed pigeons and squirrels in the park. And even is one is needed, does anyone ever get busted?
Cynical Aside No. 2: As I wrote recently, ripping off millions of dollars from mobile phone subscribers through "cramming" never seems to result in jail time. Feeding the homeless without your little permit, however...
Anonymous already has struck against the city via the web, shutting down the Orlando Chamber of Commerce's site on June 20, according to the Orlando Sentinel. But the arrests have continued.
The hacktivists also "posted a 'boycott Orlando' message on a major theme park's Internet page to protest the homeless-feeding policies of Mayor Buddy Dyer," the paper reported.
A "major theme park's Internet page"? OK, was it Disney World? Fill us in, Sentinel!
Anonymous has created a special Twitter account to keep followers up to date on what it calls OpOrlando2011. According to a tweet early Tuesday morning, the group plans to attack the Orlando Florida Guide at 10 a.m.
Florida's unemployment rate in May was 10.6 percent, the fourth-highest in the U.S. It also has the highest house foreclosure rate in the country.
Update: As of 10:18 a.m. Tuesday, Orlando Florida Guide does indeed appear to be down.