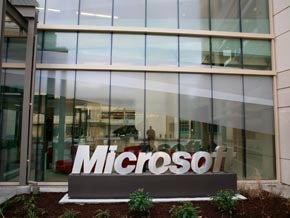 Microsoft on Wednesday confirmed that Khalid Elhasumi, general manager of the company's Libyan operations, was freed by Libyan government security officials on Tuesday after being held for unknown reasons since March 19. In an email to ITworld, a Microsoft spokesperson said she "wanted to confirm that Khalid Elhasumi is one of the detainees that was released with the group." Three other men who were arrested by forces loyal to Libyan leader Muammar Gaddafi also were freed Tuesday. Amnesty International reported that the four were released, but for some reason Elhasumi was not identified in the initial AI announcement. Libya has descended into violence and civil war in recent months as Gaddafi has desperately tried to cling to power. Initial post from Tuesday below:
Nearly six weeks after being arrested in a Tripoli apartment by Libya Internal Security Agency officials, it appears Microsoft employee Khalid Elhasumi has been freed.
It appears.
Amnesty International announced on Tuesday that:
Four men, Zeyad Ramadan, Ghazi Ramadan, Khaled Sury and another unnamed man, were released at 9:30 pm on 25 April. They had been held incommunicado from 19 March.
Elhasumi, who has run Microsoft's Libya operations for the past year, was arrested with four men, including the Ramadan brothers, in a Tripoli apartment on March 19, according to an Associated Press article from April 12 in which the reporter interviewed Zeyad Ramadan's wife.
The AP wrote that the "four men's laptops, computers, personal belongings and identification were confiscated, and they were arrested and driven away."
In its announcement, Amnesty International said, "It was unclear why the two men and their guests were arrested as they had no political affiliations and no role in anti-government protests according to their relatives."
I'd be shocked if Elhasumi wasn't the unnamed man released, but he's not identified by Amnesty International, so it's hard to say definitively. I've emailed Microsoft PR folks to see if the company knows if their worker was freed. Let's hope so.
(Also see: Microsoft worker being held by Libyan government)