Like many healthcare operations, Beth Israel Deaconess Medical Center (BIDMC) in Boston has been grappling with how best to handle the federal electronic health record (EHR) mandate. Three years ago, it set out to get 200 outlying physician offices and the roughly 350 doctors working at them onto a centralized EHR system. It was – and continues to be – a daunting challenge that unwittingly turned BIMDC into one of the earliest known users of cloud computing. Without knowing what it was doing would later be labeled "cloud," IT made the unique decision of hosting EHR software at a central location and building out an infrastructure to support physician access via secure Web connections. Problem is, some doctors weren't too keen on either the EHR or cloud concepts and the going, while well-planned, has been rough in spots, says Bill Gillis, eHealth technical director at BIDMC. In an interview with contributing writer Beth Schultz, Gillis reflects on ...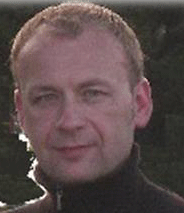 Bill Gillis, eHealth technical director, Beth Israel Deaconess Medical Center, Boston
A LEAP OF FAITH: We learned two big things about doctors. One is that doctors are fine sharing clinical information -- in fact, they want to share clinical information – but they definitely don't want to share financial information especially because, in some cases, they're competitors. So doctors had a lot of concerns about our plans and we heard a lot of 'I want the equipment here where I can see it and nobody else can get to it.' So we had a hard time convincing them that they owned the data and could do whatever they wanted with it even though it wouldn't be sitting in their offices. They also has a hard time with the idea that they'd benefit by putting their data in a centralized environment with data center-level security, power, management and the technical expertise to manage it all. That was a big conceptual leap we had to make with the physicians.
A MIXED (DOCTOR'S) BAG: The other thing we learned is that while some physicians are all set and want to jump on the electronic health records bandwagon others are reluctant. We're coming in and basically saying, 'That's great how you've done this in the paper world but to do in an electronic way, especially in a way that will let us gather metrics as a medical community under the Beth Israel Deaconess Physician Organization banner, you're going to have to make some changes.' Trying to convince that demographic that at end of day the changes will make them more efficient and let them provide better healthcare is hard. Getting them to change their processes for providing care is a big hurdle.
NO TIME LIKE YESTERDAY: Part of the convincing we had to do was that the electronic health record project has a 20-week implementation cycle for a reason. They needed to know that we're not just giving them an application that they would turn on like Microsoft Office and figure out on their own. We needed to explain that it's a transformative process for which we had to come in and understand how they provided and practiced medicine, what their workflows are like, and then figure out how to leverage the tool to improve their situations. Getting the physicians and staff to understand their role and time commitment to the implementation is critical to success. That's a hard thing to get people to understand, so you want to jump on it early. You don't want to find yourself later in the process with people on the practice level not showing up for meetings or not doing their tasks in the project plan.
TEST SUBJECTS: To find participants for our initial six pilot sites, we went to people who had used an electronic health record or electronic practice management system in the past because we figured they'd be a little bit ahead of the curve. We also went to people who already had some technology in their practices so this wouldn't be a giant leap for them, and then we looked for leaders in the clinical field and who had some sway so, if we were successful, they could spread the word through that community.
DANGLING A CARROT: When we started this project, about three years ago, we based our goal around pay for performance: The physician practices would be able to prove to insurance carriers that they're providing a better quality of care because they would be reporting on the care directly through an electronic health record. The insurance company then would give the providers better reimbursement rates. So initially we were coming in and saying, 'Hey, you're going to get better insurance rates over time, but you're going to have to go through this 20-week process and front some of the cost (even though the organization was funding 85% of the initiative, the physicians still had to come up with 15% of about $50,000 to $60,000. For them, it's like, 'What am I getting? I'm spending money, and maybe I don't want to do this.'
AND THEN A BETTER CARROT: But now it's all about meaningful use. The ARRA [American Recovery and Reinvestment Act of 2009] has this whole stimulus package around implementing electronic health records. So now in order to meet that meaningful use criteria, they basically need an electronic health record and if they meet the criteria, they get $44,000. That's more of a carrot.
FINALLY, THE STICK: So we've had this project for two and a half years, and we've got 38 offices deployed with another 160 to do by the end of the year. How did that happen? Even though everybody says, 'Sure I want to do this now that I'm eligible for that $44,000 and the medical center is providing 85% of the cost and the physician organization is giving every primary care physician additional funding to buy new hardware,' it's been a case of it being free but not free enough. People said, 'Yeah, we'll take part but put us at the end because we don't want to deal with it.' But it's a 20-week implementation cycle, and we can't leave everybody to the end. So we really struggled to get people in there for that first two years. As a lessons learned, and I would warn anyone looking to do this, is our mistake might have been that we went with a carrot when we needed more of a stick. It wasn't until the last eight months, when the physician organization said, 'If you don't have this in your practice by the end of 2010, then you'll no longer be eligible for our decreased membership rates that suddenly we had a waiting list of people who hadn't been interested.
PLANNING FOR THE UNKNOWN: We didn't want a situation where we built a large clustered environment and none or maybe only 20 of the 300 physicians signed up. That'd be like having a giant hotel with nobody checked in. So we knew right away that we needed something more modular, a housing development approach. Our only limitations in putting up houses – the physician practices -- is the land that we purchase, which is really just space in a data center and storage on a SAN, which is something we can expand as we need. So we went with virtualization right way, because it would give us the ability to be modular, scale on the fly and adjust resources – the CPU, the memory, the storage -- as we needed.
SECURITY RETHINK: We weren't caught by surprise necessarily but we did have to think very differently from how we traditionally thought about security when we got into this whole idea, and that was one of the biggest lessons learned out of all of this. In the case of this cloud environment, we have to give almost data center-level security to each individual practice. As we started to go down that path, we had a hard time finding a security vendor that understood this kind of virtualized environment but when we did -- Third Brigade, which is now Trend Micro – it taught us we had to think differently about the whole security model around cloud computing.
What do you know now that you wish you'd known then? Share your tales here or contact Beth Schultz, at bschultz5824@gmail.com.