Printers and Scanners of Tomorrow (and Beyond)
Four ultra-futuristic printers and scanners hint of the possibilities of future tech.
Page 5 of 6
Food Printer Products
This opens all kinds of possibilities . . . liquid lasagna, anyone?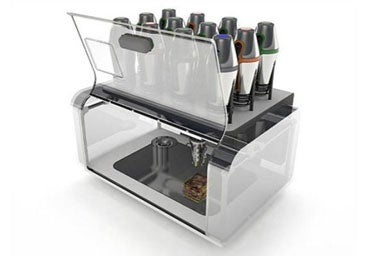 Shop Tech Products at Amazon
The hit list
From a new digital assistant to a beefed-up camera, Samsung is angling for a major comeback in the new...
No Tax Knowledge Needed. TurboTax will ask you easy questions to get to know you and fill in all the...
Even as self-driving car technology quickly evolves, technologists and lawmakers are still grappling...
Resources
Research/Infographic
Sponsored