CIO.com –
IT workers have their choice of many great U.S. cities for work and play (Atlanta, Chicago, Seattle), but what are the cities that you probably should avoid? Here's a very unscientific, highly subjective and unapologetically snarky list of our least favorite U.S. tech job locales.
[ See also: Where the IT jobs are: 10 American cities ]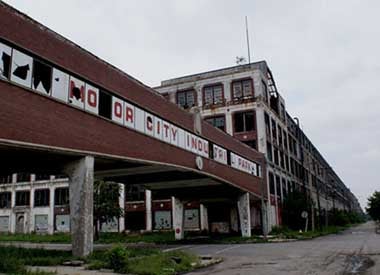 Photo by Detroit Liger
Detroit, Mich.
It's easy to pick on poor Detroit, but it would hardly be any IT staffer's destination of choice right now. What's left of the tech jobs at automobile industry companies that haven't already been outsourced (see: GM) is quite low as those companies and their suppliers try to survive bankruptcy and the global recession. Detroit also has the distinction of being named to the top 10 of Forbes' "Fastest Dying U.S. Cities" list.
Available IT jobs in Detroit (as posted on June 18 on Dice.com): 449
Follow ITworld on Twitter: @IT_world