Page 12 of 12
The Over-Accessorizer or "Crazy Sequined Cell Phone Chick"
Many of us see smartphones as accessories to our everyday attire, but Crazy Sequined Cell Phone Chick accessorizes her accessories. Not unlike Mr. I Keep Cell Phones Until They Croak, the cell phone over-accessorizer can be spotted from a distance. That's because her mobile phone is significantly larger than you'd expect, due to the abundance of shiny decorations on its exterior: Neon-colored leather; glittering charm-lanyards; sequins. And faux gem-stones. Lots and lots of 'em.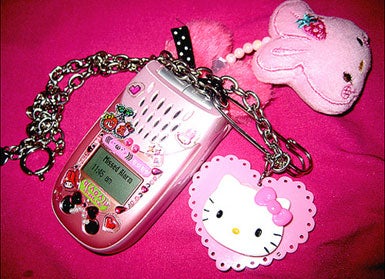 [ Printers and Scanners of Tomorrow (and Beyond) ]
Republished with permission from CIO (view original version)
This story, "12 Types of Cell Phone Users That Drive Us Nuts" was originally published by CIO.