Diamond iPad
Price: $19,999
We live in an era of disposable technology, where a new laptop or mobile phone becomes outdated in a matter of months. So why would anyone want to fork out hundreds of thousands (even millions) of dollars for golden phones or diamond computers?
Rather than lamenting about how out of reach these high-roller accessories are, let's take solace in the fact that most of these items be on the tech scrapheap tomorrow.
In case the upcoming Apple iPad isn't expensive enough, Mervis Diamond Importers recently announced the world's first diamond studded iPad. The 11.43 carat iPad will sell for $19,999. Orders are being taken from 1 June, so if you'd prefer a shiny, twinkling iPad over, say, a new car, you're in luck. Buyers will be happy to know that when the new Apple gadget becomes another piece of outdated technology, their diamond iPad can be used as a fancy digital picture frame.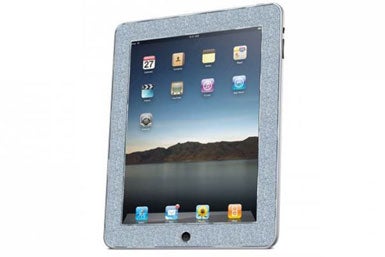 [ 19 Weird but Real Gadgets and Gizmos ]
Republished with permission from PC World (view original version)