While Android phones are starting to enter carriers' lineups, most of the new phones launched at the recent CTIA wireless telecommunications trade show ran Windows Mobile 6.5. A few inexpensive--but well-equipped--feature phones also debuted, further blurring the line between what is and what isn't a smartphone.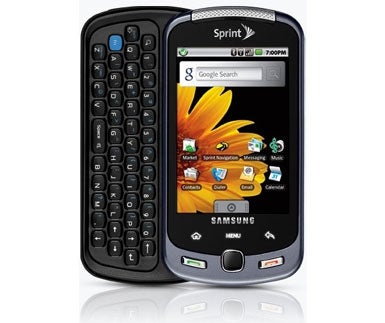 Samsung Moment (Sprint)
By far, the most exciting new handset announced at CTIA was the Samsung Moment on Sprint. This is the second Android handset Samsung announced this week, following the Samsung Behold II on T-Mobile. The Moment will be available on November 1 and will cost $180 with a two-year contract. It costs the same as the HTC Hero, Sprint's other Android offering.
The Moment's best feature is its 3.2-inch AMOLED display. In my quick hands-on review of the Moment, I found that colors looked bright and accurate, animations were smooth, and details were crisp during video playback. It also has a very wide viewing angle so you can view video with the phone on a flat surface with no distortion or color change. The Moment doesn't have a fancy interface like the Hero or Cliq, just the standard, out-of-the-box version of Android. If you're looking for slicker software, check out Samsung's other Android offering, the Behold II.
See also:
6 Must (not) Have iPhone/iPod Accessories
Best Smartphones for Under $100
Republished with permission from PC World (view original version)