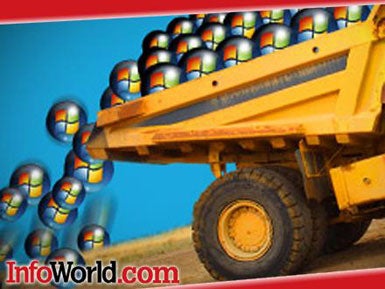 Since its inception, Microsoft has made a practice of folding innovation by others into its proprietary products. Windows is no exception. Beginning with version 1.0, Windows has accreted features that often eclipsed third-party products, sometimes killing them in the process. That hit-and-run trend continues in Windows 7 today. Join us in paying respects to the top seven roadkill products claimed by Windows.
Read the full story on Microsoft's roadkill on the journey to Windows 7
Get the key details on Windows 7 in InfoWorld's 21-page "Windows 7 Deep Dive" PDF report
Follow InfoWorld's ongoing coverage of Windows 7
This slideshow, "The top 7 roadkill victims on the journey to Windows 7," was originally published at InfoWorld.com. Follow the latest developments in Windows 7, in Windows in general, and about Microsoft at InfoWorld.com.
See also: How to host an (un)official Windows 7 launch party