Page 3 of 13
Hewlett-Packard Envy 13
The HP Envy 13 ultrathin notebook is one of the first computers out of the gate with Windows 7 pre-installed. It's a luxury machine with a luxury price tag, but it boasts a sleek and sexy design, a 13-inch screen and up 16 hours of battery life from one charge. It's also quite portable at 3.68 pounds.
Price: $1,699 Available now with Windows 7?: Yes
For more information on the HP Envy 13, click here.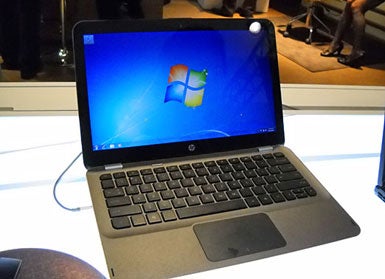 Image credit: Shane O'Neill
See also: Slideshow: The top 7 roadkill victims on the journey to Windows 7
Republished with permission from CIO (view original version)