Page 8 of 13
Dell SX2210t Touch Monitor
The Sx2210t 21-inch monitor is Dell's first dedicated multi-touch display designed for Windows 7. It has facial recognition capability and a built-in two-megapixel Web camera with dual microphones for video chats.
Price: $469 Available now with Windows 7?: Yes
For more information on the Dell SX2210t Touch Monitor, click here.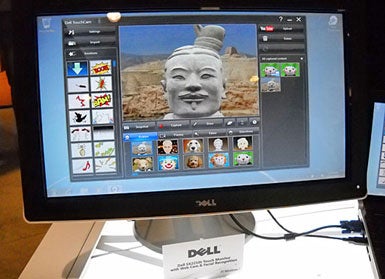 Image credit: Shane O'Neill
See also: Slideshow: The top 7 roadkill victims on the journey to Windows 7
Republished with permission from CIO (view original version)