Holiday gift ideas: PCs and notebooks galore
Computers, notebooks and tablets are cool again – and netbooks, too
The October release of Windows 7 helped unleash a slew of new notebook and desktop systems upon the world, and the good reviews for the operating system helps ensure that this holiday season will see lots of people upgrading their older systems for new ones. Plus, the low price of netbooks means that people can get some computers without breaking the bank – always good in a recession. Here are some systems that we liked playing with over the past few months:
Dell Studio XPS 16 notebook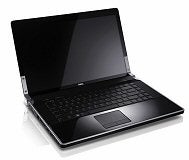 At work I use one of those industrial Dell notebooks that's as boring as can be (sorry, Latitude, but you're just a workhorse, nothing more). So discovering a Dell notebook that is cool and hip was quite a surprise.
It's hard to tell whether I was more excited about this notebook's features, or the fact it had Win 7 installed on it. Trying to separate the two can be difficult, but it's good to know that if you want a Win 7 on a great notebook, this is a good place to start.
Performance and style really do go together quite well with the Dell Studio XPS 16 notebook. New Intel Core i7 Mobile processors, 1080p HD support and a 15.6-inch display mix with leather accents, a backlit keyboard and sleek finish to make a system that's not only fun to use, but also fun to see and be seen with.
Other awesome features – up to 8GB of RAM, up to 500GB of hard drive space (or you can opt for a 128GB solid state drive), Blu-Ray slot-loaded drive, and 802.11n wireless capabilities. I used this system to test some of the PC games for the After Hours article, and it performed without a glitch.
My only complaint is a lack of USB ports – there's only two on the system. My tendency to use lots of USB gear (storage, mouse, keyboard, etc.) means that choices may need to be made (or just invest in a USB hub or docking station).
Cool Yule Rating: 5 stars
Price: Starts at $999
Reviewed by Keith Shaw
The hit list
The company is removing UML support in Visual Studio 15 due to a lack of usage
Picking an Android phone can be difficult, but we're here to help. These are the top Android phones you...
Google's first in-house phone is a delightful holistic experience that might make you think twice about...
Resources
White Paper

Video/Webcast
Sponsored

eGuide
Sponsored

White Paper
Apple and IBM this week released their first iOS app for academia. IBM Watson Element for Educators is...
Two innovative startups figured out all-day video chat sessions, without making it weird
The U.S. has charged a suspected Russian hacker with stealing information from LinkedIn, Dropbox and a...