Page 7 of 12
Open wide, insert e-mail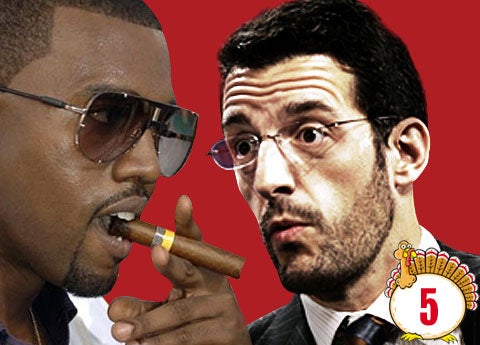 In a match between Kanye West's mouth and Mike Volpi's e-mail, we'd have to call it a draw. Cisco's one-time golden boy (and former heir apparent to John Chambers) took over the CEO role at YouTube-like competitor Joost in 2007 and was ousted two years later. Volpi entangled himself in the legal scuffle surrounding Skype, whose founders also created Joost. Skype's founders were suing to thwart eBay from selling Skype to others. Volpi tried to organize an investor group with them to buy Skype back. But it's the stuff Volpi said in e-mail that will make you shake your head. For instance, this is what he wrote about another former Cisco star, Charles Giancarlo: "Charlie is a good guy, but not = superstar either. His core asset at Cisco is that he was much =ore<sic> inclined to say 'yes' to John than I was."
For more tech turkeys, see Give thanks the high-tech way: Seven things a geek can do on Thanksgiving
Republished with permission from NetworkWorld (view original version).